Using abapGit and Github as an ABAP code review tool
Motivation
No code review tool
Github development flow is easy to understand

Pull request flow allows code reviews
Possible to track code review changes

Leverage abapGit offline functionalities
abapGit

started ~3 years ago
~1000 commits
12 contributors
~40000 lines
7.02 and up
Proposed "offline + github" Workflow
Step 1 - Create a github abapGit project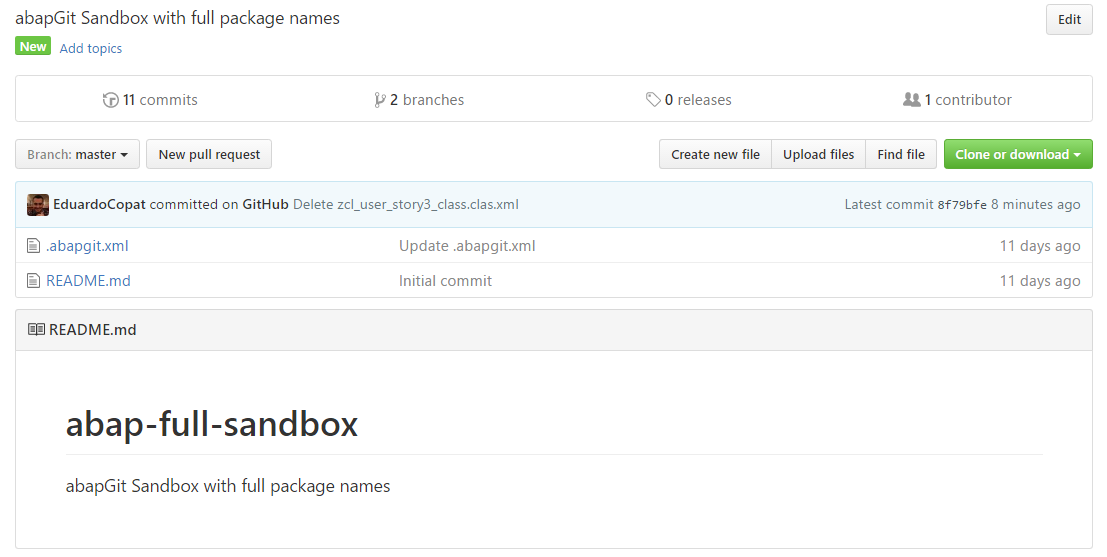 Step 2 - Developer receives a new User Story, creates a Transport request and work over it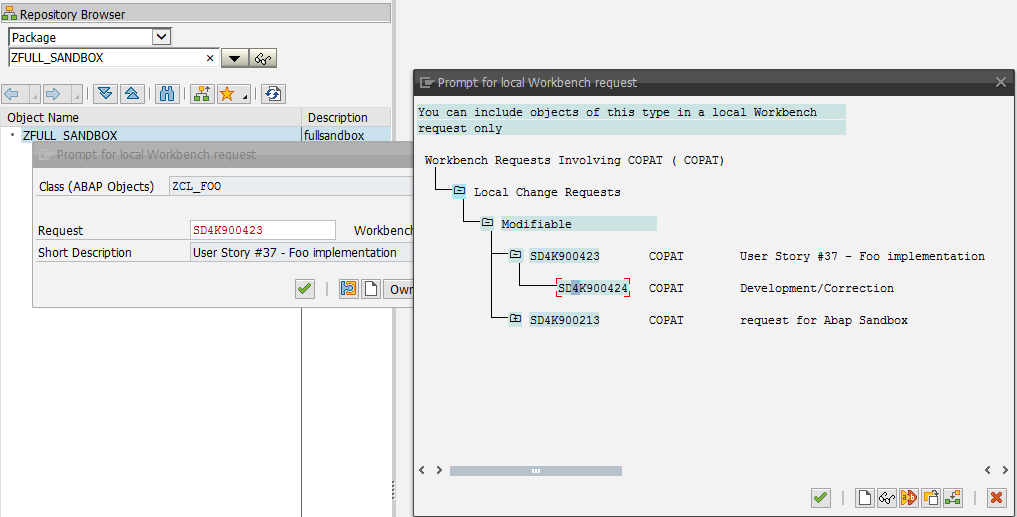 Step 3 - When development is done, release the task

Step 4 - zip the request using abapGit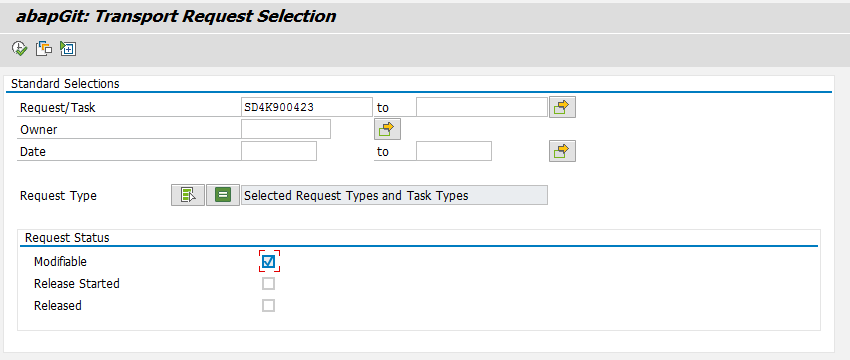 Step 5 - Create a branch, commit contents from zip

						$ git clone https://github.com/EduardoCopat/abap-full-sandbox.git
						$ git checkout -b "user-story-37-foo"
						Unzip abapGit files into folder
						$ git add *
						$ git commit -m "Task SD4K900424"
						$ git push origin user-story-37-foo
					 
Step 6 - Open a pull request, sets reviewer , code is reviewed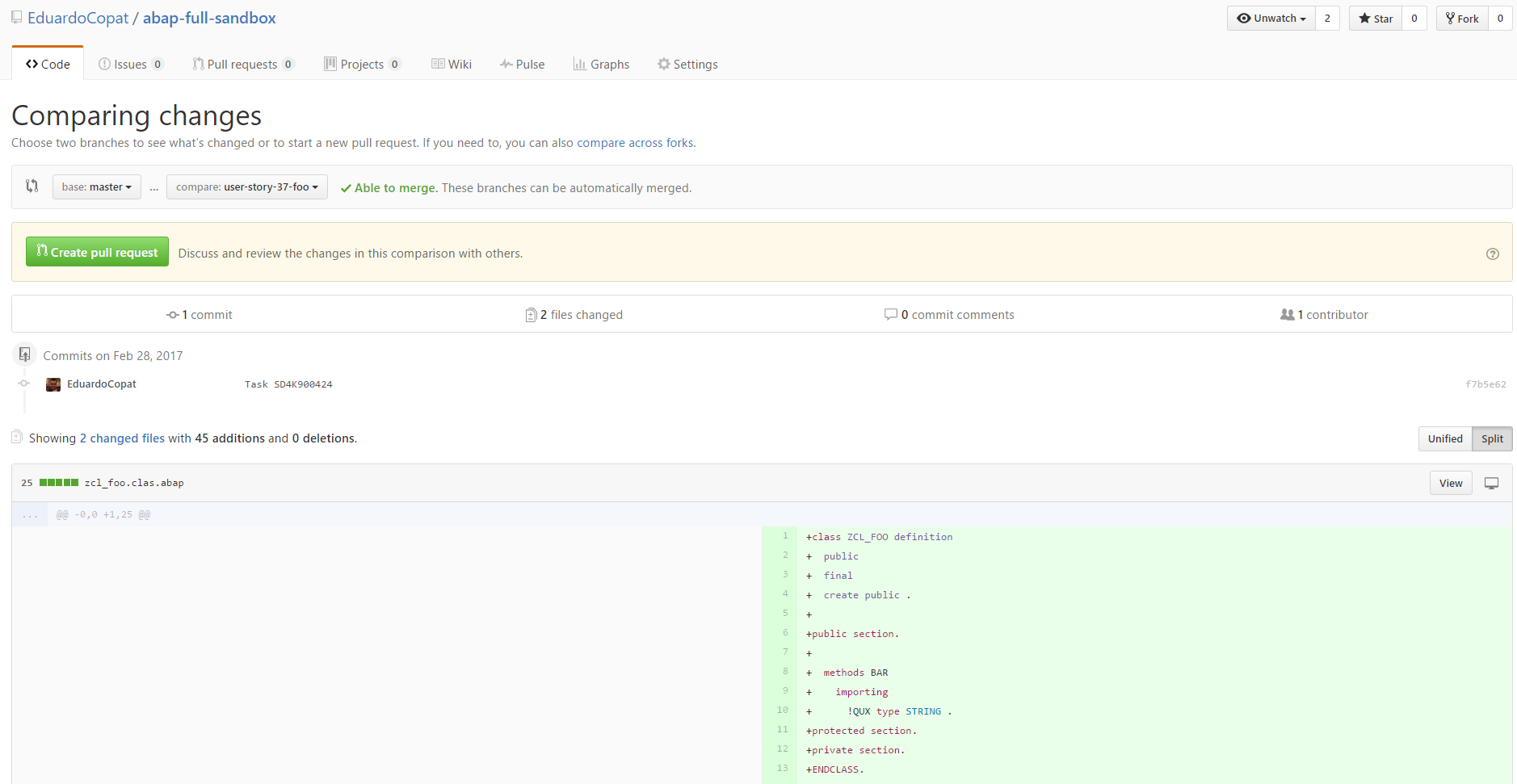 Step 7 - Developer adjusts the code and push to branch again. Reviewer checks again. Code review is complete.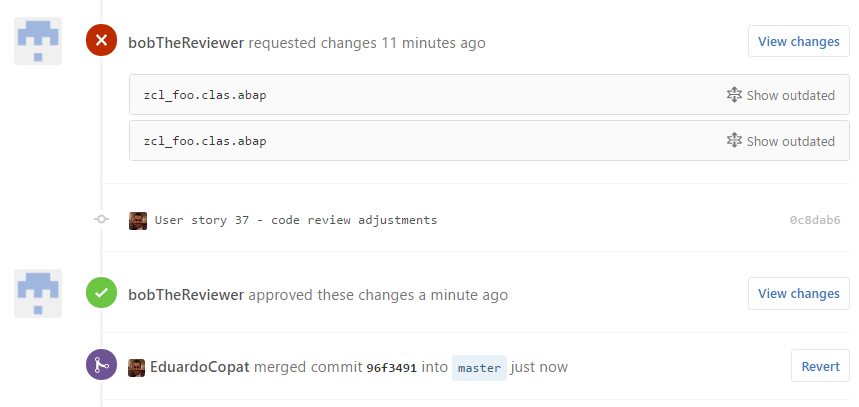 Alternative workflows/improvements
Current proposed workflow requires lots of manual work, could be automated using abap BAPIs and abapGit APIs
Instead of using an offline repository, one could directly conect to github also with abapGit
setup a CI server to run unit tests and code inspector based on the task
abapGit works on R3TR level not LIMU. I.e. 2 methods in a class can be in 2 different transports, however in abapGit it is the same object.
Thanks
Eduardo Ferrari Copat